Will factoring companies continue to provide financing ?
Last week, we questioned the main French factoring companies. Teleworking has been generalised. They are up and running to provide financing for their clients. They confirmed that they want to support them and maintain the financing. In addition, we have contacted most of our larger clients and have not, to date, noted any malfunction or delay in their Factor financing. Over the last 7 days, companies have in fact massively ceded their receivables in order to obtain maximum financing from their Factor.
Will factoring companies continue to set up new financing ?
Furthermore, factoring companies are in the process of adapting their credit committee processes to 1) expand existing programmes and 2) welcome new customers.

For example, they are currently studying the measures needed to overcome possible barriers related to the confinement (e.g. videoconference auditing, electronic signature, etc.).

The banks have a massive role to play in financing the huge "air hole" linked to the blockage and delay in activity. Factoring companies have and will have an important role to play in anticipating and financing the resumption of activity after the confinement.
What are the consequences of the COVID-19 crisis on financing such as factoring ?
Certain sectors of activity, which are in great demand at the moment (e.g. food processing, pharmaceuticals, IT infrastructures, etc.), are making full use of their factoring lines. On the other hand, other sectors have suspended or are going to suspend partially or totally their activities (e.g. tourism, events, automotive, aeronautics, etc.). The companies concerned will therefore need additional bank financing to finance this period of sharply declining activity. During this period, the factoring outstanding amount is expected to mechanically decrease. However, because it is backed by an asset,
factoring
is the financing option that offers the most security both to the Bank, via its factoring subsidiary, and to its user.
If we look back at the 2008/2009 financial crisis that we experienced with our corporate clients and Factors partners, there was no disruption in Factors' financing. Over a short period of time (1 year), most Factors had slightly increased their financing conditions, due in particular to the increase in their refinancing costs and the regulatory requirements for return on equity capital in a period of heightened risk. However, none of our clients lost their Factor financing.
Companies that anticipate a cash requirement at the end of this confinement must start preparing for it now. In fact, we believe that it is necessary to :
- for non-factored companies, study the implementation of a factoring contract in order to prepare for the strong cash-flow needs at the end of the confinement period,
- for companies that are currently factored, study contractual arrangements to increase financing and study the extension of the programme to non-factored areas (export, subsidiaries, etc.),
These articles may interest you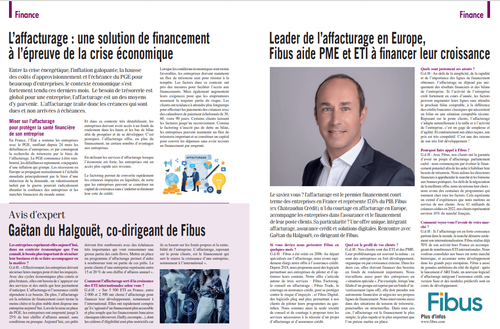 Fibus is Europe's leading factoring specialist, helping SMEs and ISEs to finance their growth
Did you know? Factoring is the main source of short-term financing for businesses in France and represents 17.6% of GDP. Fibus (formerly Chateaudun Crédit) is Europe's leading factoring brokerage and helps businesses to insure and finance their accounts receivable. What sets it apart? A unique offering spanning factoring, credit insurance and digital solutions. Here we interview Gaëtan du Halgouët, joint Managing Director of Fibus.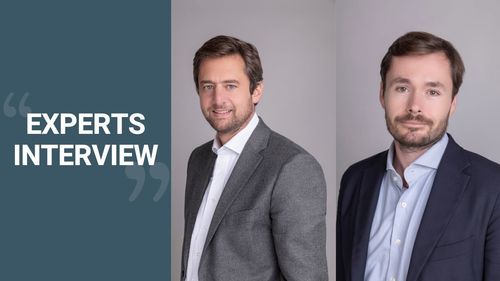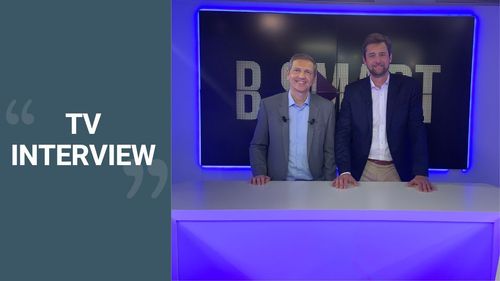 How does factoring support the growth of international SMEs?
Discover the interview of Thibaut Robet in the programme
LE GRAND ENTRETIEN
with Thomas Hugues produced by Le Point and B SMART!
The Managing Director of Fibus answers the following questions:
▪
How does factoring serve the growth of international ETIs?
▪
Why is it the tool to secure their activities in a deteriorated economic context?
▪
How does ARI Trade, Fibus' digital solution, optimise factoring and credit insurance programmes?
Contact us to find together the best solution for the financing your accounts receivable.