Factoring, the most stable method of financing in the current economic turbulence
Gaëtan du Halgouët, founder of Fibus (formerly Chateaudun Crédit) and Romain Chaufour, factoring director, offered their expertise to
Décideurs Corporate Finance
. Regardless of the economic context or particular circumstances of the company, they explain why factoring is the least costly and most stable financing option available.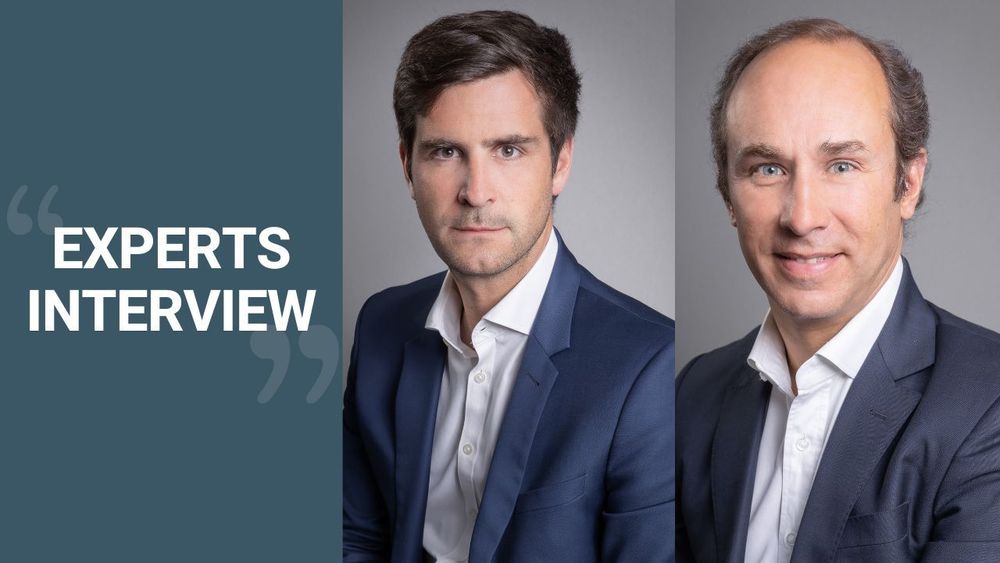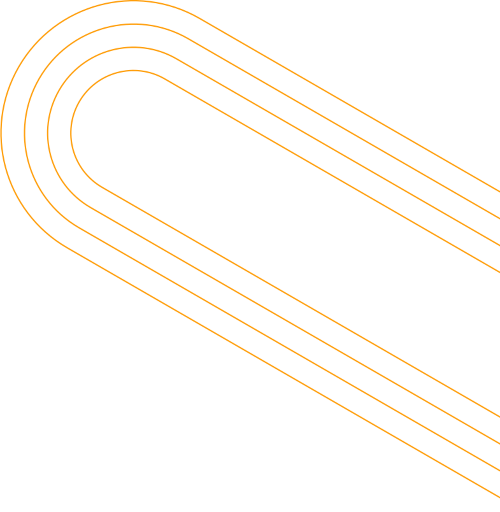 Whether the economic situation is worsening or a company is underperforming for its own reasons, factoring is the least costly and most stable credit line available and is a financing solution of particular interest for financial directors and corporate restructuring stakeholders, especially in 2023. Interview with Gaëtan du Halgouët, founder of Fibus (formerly Chateaudun Crédit) and Romain Chaufour, factoring director.
DÉCIDEURS. Could you please remind us what it is that makes factoring so specific?

Romain Chaufour. Factoring is a solution which allows a large portion of accounts receivable to be turned into cash. This financing tool is often not very well known by financial decision-makers. And yet, it is of particular interest for BtoB companies, who are typically paid on 60 days. For these companies, factoring is the largest possible short-term credit line, and an extremely powerful cashflow lever.

Gaëtan du Halgouët. Another advantage of factoring is that it is a deconsolidation solution and, as such, does not appear on the balance sheet. Whatever the financial health of a company, it should be attractive to investment funds and financial directors alike. Contrary to widespread belief, corporate restructuring activities do not prevent the signature or negotiation of factoring agreements.

Precisely, what are the benefits of factoring in the context of a corporate restructuring operation?

R. C. There are many! The first benefit of factoring lies in how quickly it can be set up. When a company is struggling, effective solutions need to be found fast, as the stakes are high. We are able to implement a factoring programme in just a few days, and financing of invoices then begins within the following 48 hours which is a considerable advantage compared to other sources of financing.

G. H. Aside for the urgency, the other crucial factor is the scale of financing offered. Factoring allows you to receive considerable financing, even where a company is underperforming. Factoring can be used in addition to or as a replacement of bank financing such as RCF, overdraft facilities or Dailly financing. When a company is no longer able to repay its liabilities, banks lose trust and often reduce or eliminate their banking support, which further exacerbates the fragility of the company. Factoring offers the company an alternative as well as a sustainable financing solution.

R. C. The final benefit in the context of corporate restructuring is that factoring is not incompatible with insolvency and administration procedures. Factors continue to remain open to negotiations and are willing to support struggling companies. In these instances, our role is to negotiate with the factor already in place, where applicable, and at the same time to seek a new partner. We are well aware of the expectations of each factor.

"Companies are no longer dictated to by their environment, and transfer the pressures to a third party over whom banks have less control"

G. H. More widely, our role is to help alleviate the pressures placed on financial directors by banks. It is not uncommon to see banks promote their own factoring subsidiaries. However, this is not always the most relevant solution for a company. By allowing financial directors to make a free and enlightened choice, we give them back some room for manoeuvre. Companies are no longer dictated to by their environment, and transfer the pressures to a third party over whom banks have less control. Thanks to factoring, companies regain the ability to negotiate with creditors.

Do you have any projections you'd care to share with our readers for 2023?

G. H. When first taking out a State-backed loan, companies can instantly borrow up to 25% of their annual sales revenue, with no conditions, or almost. Today, these loans must be repaid with considerable deadlines which use up a large portion of cashflow. Implementing a factoring solution will help reimburse these loans in whole or in part. Accounts receivables of companies represent between 15% to 20% of annual sales revenue.

R. C. In 2023, we will see a slowdown in growth, coupes with inflation over the price of raw materials and energy, as well as an increase in interest rates. These increased risks will lead to a loss of appetite by banks, notably in terms of offering financing solutions. They will toughen up their criteria for issuing loans to companies, criteria which are not applicable to factoring. Factoring is calculated over the total accounts receivable of a company, rather than over tis share equity and profitability.

G. H. Factoring is an even more attractive solution since it allows companies to avoid increasing the number of its banking partners. Let's take the case of a medium-sized company seeking a credit line of 10 million euros. If its accounts receivable value is at least equivalent, it will very quickly find this financing with a single factor. If it instead chooses a more traditional bank loan (RCF, overdraft facility, Dailly loan), it will be forced to negotiate with several banks. Moreover, its financial solvency will determine the amounts awarded. Factoring only represents a single credit line to be set up. The timeframe for this is much shorter and the total amount of the credit line will remain stable over time.
KEY TAKEAWAYS
•
In 2022, Fibus (formerly Chateaudun Crédit) has overhauled its brand image and focused on the complementary nature of its three areas of expertise with the creatin of Fibus Factoring, Fibus Trade and Fibus Digital;
•
Fibus has recorded growth of 30% in the last financial year; 48% in sales revenue comes from international clients;
•
Fibus teams handled over 50 cases for medium-sized and large-scale companies and 100 cases for small businesses in 2022;
•
Fibus has 42 employees working in Paris, Poitiers, Lyon and London; in 2023 an office will be opened in Frankfurt;
•
In 2023, Fibus will launch ARI, a digital solution to optimise factoring and credit-insurance programmes unrivalled on the market.
ABOUT THE INTERVIEWS
Gaëtan du Halgouët founded Fibus (formerly Chateaudun Crédit) alongside Thibaut Robet back in 2005. They made accounts receivable financing their speciality, and went on to become the leading factoring broker in Europe, and market leader in credit insurance brokering. Fibus advises all types of companies, from small companies to major international groups, and notably works in the private equity and restructuring sectors. Romain Chaufour is factoring director and responsible for development operations.
Read the full interview
These articles may interest you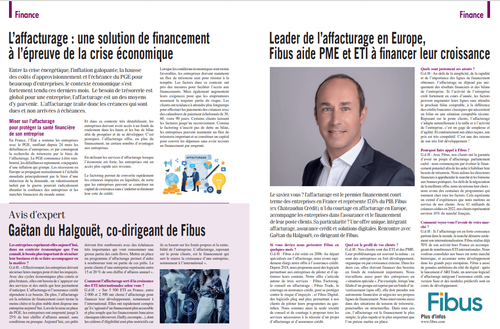 Fibus is Europe's leading factoring specialist, helping SMEs and ISEs to finance their growth
Did you know? Factoring is the main source of short-term financing for businesses in France and represents 17.6% of GDP. Fibus (formerly Chateaudun Crédit) is Europe's leading factoring brokerage and helps businesses to insure and finance their accounts receivable. What sets it apart? A unique offering spanning factoring, credit insurance and digital solutions. Here we interview Gaëtan du Halgouët, joint Managing Director of Fibus.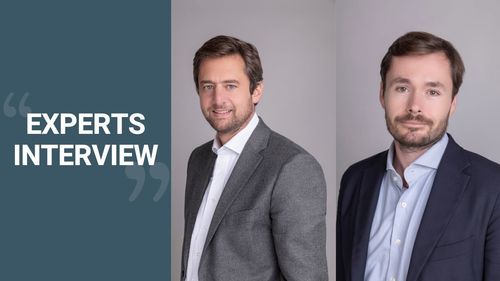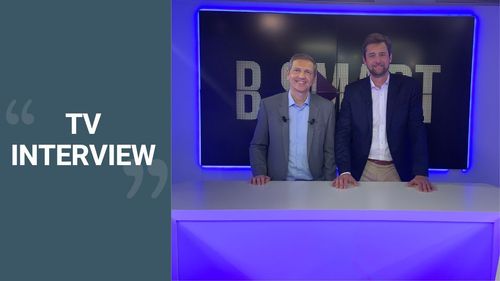 How does factoring support the growth of international SMEs?
Discover the interview of Thibaut Robet in the programme
LE GRAND ENTRETIEN
with Thomas Hugues produced by Le Point and B SMART!
The Managing Director of Fibus answers the following questions:
▪
How does factoring serve the growth of international ETIs?
▪
Why is it the tool to secure their activities in a deteriorated economic context?
▪
How does ARI Trade, Fibus' digital solution, optimise factoring and credit insurance programmes?
Contact us to find together the best solution for the financing your accounts receivable.