Private Equity fund holdings and factoring
In the 2021 edition of the
''Guide Capital Investment''
, Magazine des Décideurs interviewed the founding partners of Fibus about factoring, Thibaut Robet and Gaëtan du Halgouët. They explained why it is that factoring is so popular in the context of mergers and acquisitions thanks to the benefits of this type of financing which supports company growth.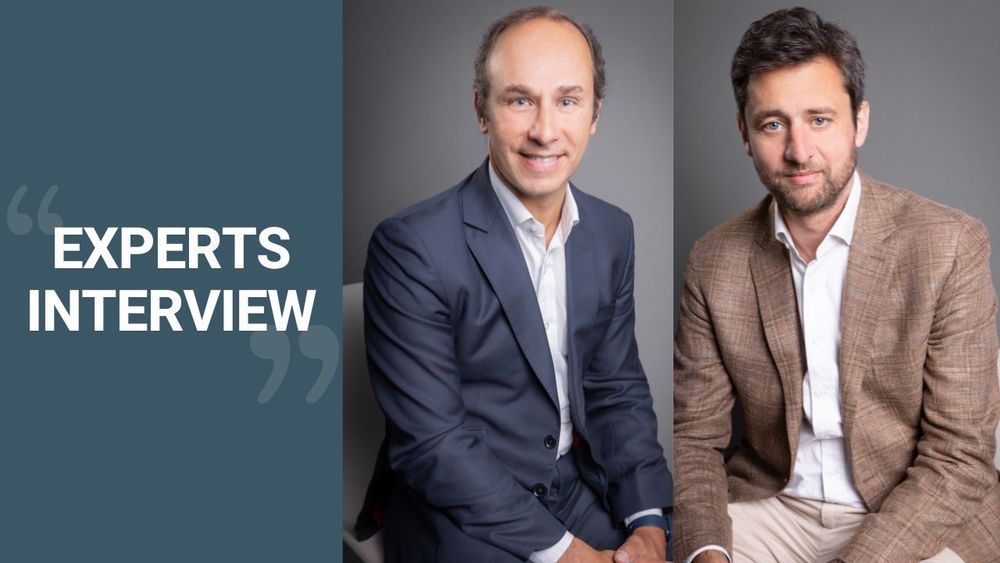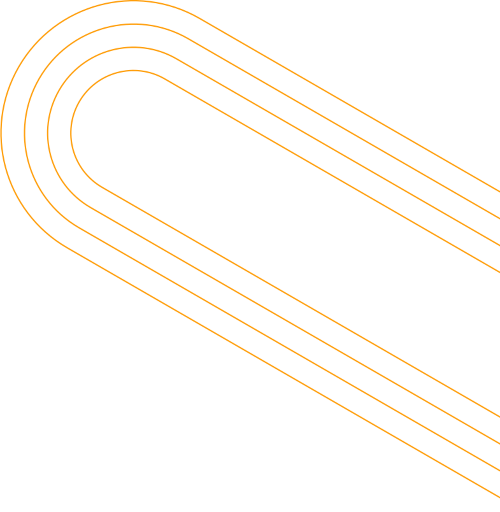 In 2005, Gaëtan du Halgouët and Thibaut Robet created Chateaudun Crédit, a French specialist in factoring consultancy. They discussed the usefulness of factoring with us during the current context as well as its role in the context of M&As.
Décideurs. Can you tell us a little about Chateaudun Crédit.

Thibaut Robet: Chateaudun Crédit is today the leading specialist factoring consultancy firm in Europe. We help French firms and international groups to implement the most effective possible accounts receivable financing solutions. Our work notably covers evaluation of financing potential and project management, from the tender process to the first financing. This includes negotiation of terms and conditions, client risk management (credit insurance), team training and IT roll-out.
The factoring market saw a significant drop in 2020? How can you explain this?

Gaëtan du Halgouët: According to EUF, in 2020, the factoring market fell by 5.4% in Europe. More particularly, in France it fell by 7.5%. The sharpest falls were in Italy with -10.9%, in the UK with -12%, in Spain with -7.6% and Portugal with -6.9%. Only a handful of countries recorded slight rises including Germany with 1.3%, the Netherlands with 1.4% and Poland with 3%.

There are two very simple explanations for the sharp fall in the factoring market. Firstly, a lot of companies stopped trading during the Covid lockdown and have still not regained their pre-Covid volumes. The drop of sales revenue for factored companies has a direct impact over volumes purchased and financed by factors. The second explanation, which has been confirmed in several European countries, is the massive distribution of State-backed loans. These loans, of which the repayment was deferred until 2022 in France, largely cover the cashflow requirements of many companies; who under normal circumstances would have used factoring services.

However, not all companies used State-backed loans. In 2020, some decided to implement wide-scale pan-European factoring programmes. We supported some of these large international firms, primarily held by private equity funds.

"Not all companies used State-backed loans and decided, in 2020, to implement large-scale factoring programmes."
What was 2020 like for Chateaudun Crédit?

T. R. Whilst our business activities in France recorded a clear slowdown, international business allowed us to recover and record growth of 10%. In 2020, we implemented over 700 million euros in new factoring financing lines.
This is also the year when we launched the development of new modules in our factoring software programme, notably to supervise client risks and credit limits.
We also initiated an overhaul of our websites to improve our visibility and streamline our communications.

Factoring is a bottom-line financing tool, how is this of interest to investment funds?

G. d. H. Above all, factoring is the financing tool which offers the very best cost-to-return ratio. It allows users to benefit from the largest possible financing at the lowest cost. Companies under LBO often have confirmed credit lines [RCF for revolving credit facility] in order to face up to cashflow requirements. This line is limited in its total and always combined with a clause – or covenant – which requires early repayment in case of any financial difficulties. In this instance, factoring always remains operational. Moreover, when it is deconsolidating factoring, it does not affect debt levels. It allows companies, therefore, to sharply increase their cashflow whilst improving the presentation of their financial statements. An increasing number of Private Equity firms want their holdings to use factoring.

"Factoring is the financing tool offering the very best cost-to-return ratio."
What sort of profile of investment funds use this method of financing?

T. R. We work with a lot of majority LBO funds, whether national or international, and who are committed in their holdings. Special funds, notably for corporate recovery operations, almost always use factoring to secure the cashflow of their holdings.
At what moment do Private Equity funds use factoring in their holdings?

G. d. H. This matter is generally considered before the acquisition to be implemented in the months following closing. We have negotiated this just after signing for financing on the same date as closing. Often, inter alia, it is implemented to finance external growth, participate towards company refinancing, and facilitate dividend payments.
How are you preparing for the much-awaited financial upturn?
T. R.
In 2022, companies should be prepared to finance their growth whilst repaying their State-backed loans. Preparations for 2022 should begin now.
AT Chateaudun Crédit, we are anticipating this by recruiting new talent in our consultancy and IT teams. Eight people are currently being recruited increasing our workforce from 30 to 38. At the same time, we are working on launching a new version of our factoring and credit insurance software.
Read the full interview
These articles may interest you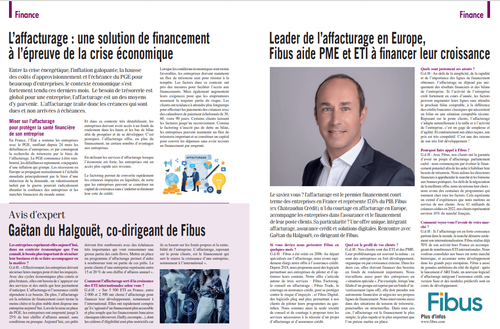 Fibus is Europe's leading factoring specialist, helping SMEs and ISEs to finance their growth
Did you know? Factoring is the main source of short-term financing for businesses in France and represents 17.6% of GDP. Fibus (formerly Chateaudun Crédit) is Europe's leading factoring brokerage and helps businesses to insure and finance their accounts receivable. What sets it apart? A unique offering spanning factoring, credit insurance and digital solutions. Here we interview Gaëtan du Halgouët, joint Managing Director of Fibus.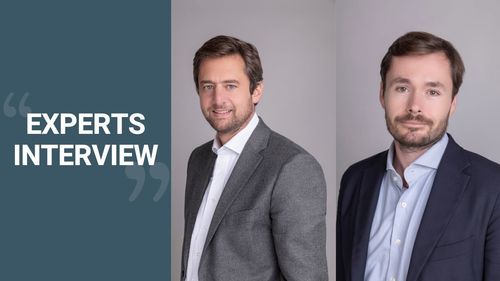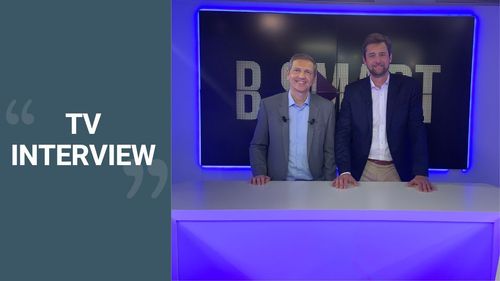 How does factoring support the growth of international SMEs?
Discover the interview of Thibaut Robet in the programme
LE GRAND ENTRETIEN
with Thomas Hugues produced by Le Point and B SMART!
The Managing Director of Fibus answers the following questions:
▪
How does factoring serve the growth of international ETIs?
▪
Why is it the tool to secure their activities in a deteriorated economic context?
▪
How does ARI Trade, Fibus' digital solution, optimise factoring and credit insurance programmes?
Contact us to find together the best solution for the financing your accounts receivable.