Factoring: the preferred method of financing for growing companies and those under LBO
In the 2022 edition of the
''Capital Investissment''
Guide published by the Magazine des Décideurs, read the interview with Thibaut Robet and Gaëtan du Halgouët all about the benefits of factoring for private equity funds as a financing solution.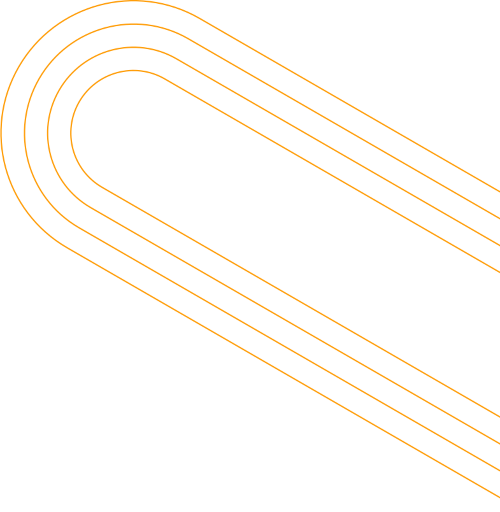 Thibaut Robet and Gaëtan du Halgouët are directors at Fibus (formerly Chateaudun Crédit), a European reference in factoring consultancy, who are here to help us get to grips with this private equity financing solution.
DÉCIDEURS. Could you start by reminding us what factoring is all about ?

Thibaut Robet. Factoring is a financing technique which allows a large portion of a company's accounts receivables to be transformed into available cashflow. For BtoB firms typically paid at 60 days by clients, it is the largest short-term financing option out there.

Who is this financing solution for?

Gaëtan du Halgouët. The main users are growing companies. Those which need resources to continue to accelerate their growth. Factoring provides them with the cashflow springboard they need to continue to purchase supplies and recruit. It is a low-cost, uncapped resource stream which is adapted to a company's development. Such high-performance and profitable companies find factoring to be both a reliable and sustainable solution. And finally, whilst factoring is often used as a means of boosting growth, it is also a tool ideally suited to crisis situations as factoring companies are astute at respecting their commitment even when companies suffer financial difficulties.

"Factoring is the short-term financing solution which offers the best cost-to-return ratio"
Isn't it true that factoring is costly?

T. R. We still hear this preconception a lot. But in reality, it is undeniable the short-term financing solution which offers the best cost-to-return ratio over the term of commitment by the lender.
If a company uses factoring, is it mandatory to inform clients?

G. du H. In the vast majority of European countries, as well as US States, there is no legal obligation to do so. However, some commercial agreements stipulated that a supplier have the consent of its client to transfer its invoices to a third-party financing provider. As a result, 95% of factoring agreements signed by our team over the last five years are confidential.
Where can factoring be undertaken under optimal conditions?

T. R. The financial terms, and even eligibility for factoring depend on the geographical location of the company issuing invoices. If I issued an invoice in Germany to a client in Brazil, I will benefit from European financing terms. However, if I invoice by Brazilian client from my Brazilian subsidiary, the Brazilian rates will apply. We have experimented with factoring in 25 countries in Europe, North America and Australia.

"Factoring always remains operational...Moreover, with non-recourse factoring, it does not affect debt levels."
Factoring is a bottom-line financing tool, how is this of interest to investment funds?

G. du H. Companies under LBO more often than not have confirmed credit lines (RCF: revolving credit facilities) to be able to withstand any potential cashflow requirements. These lines are limited in their amount and always have a clause (covenant) which requires early repayment in the event of any difficulties. Even in case of financial difficulties, factoring always remains operational. Moreover, with non-recourse factoring, it does not affect debt levels. This, consequently, allows companies to increase their cashflow whilst improving their financial situation. An increasing number of Private Equity firms want their holdings to use factoring.
At what time to Private Equity funds use factoring in their holdings?

T. R. The subject of factoring is generally considered ahead of an acquisition so as to be set up within a month following closing. We have previously negotiated this just after signing for an initial financing available on the same day as the closing. Often, it is implemented to finance external growth operations, to participating in company refinancing or even to facilitate dividend payments.
Are you able to discuss any recent deals?

G. du H. In 2021, our team worked to set up around thirty or so new agreements, whether for international non-recourse factoring programmes or for French small companies. For one of these deals, we supported a European group recording 2.3 billion euros in sales revenue to replace and expand its factoring programme. In the space of three months, we helped the company receive a line of 300 million euros confirmed over five years and to seamlessly transfer over 23 entities across nine countries. We also supported a host of our clients in extending their programme to other group entities, which is a clear display of the usefulness of factoring for user firms.
Why did Chateaudun Crédit change name to Fibus?

T. R. Over the past five years, a total of 50% of our work has been with international groups, despite our name… One of our partners recently asked us: "How is it that a company with such an un-international name, which is so difficult to pronounce manages to develop internationally?". We had to accept that our name – which is the street where our first office was opened -, didn't say much about what we do. So we decided to move on from Chateaudun Crédit and become Fibus, still with the same goal of financing and securing your business!
Remind us what it is that Fibus does?

T. R. Fibus helps French firms and international groups to finance and secure their business. We meet this need through three core business services: factoring, credit insurance and digital services. With factoring, we fully manage our client projects from the initial feasibility study to operational set-up, including team training and the tender process. With credit insurance (client risk insurance), we assist clients in choosing the best level of cover possible and integrate this in an optimal manner into their credit management processes.
Finally, our IT solutions team both develops and integrates with our clients a range of tools to facilitate and automate certain financing management and client risk tasks. Fibus, therefore, comprises three distinct teams, the factoring team coordinated by Romain Chaufour and Maxime Bertin; the credit insurance brokering team coordinated by Marc Chaqués; and finally, the IT solutions team headed up by Frédéric Pouhet.
What's new at Fibus in 2022?
G. du H.
At the turn of this year, we welcomed two new directors. Firstly, Frédéric Pouhet who was responsible for accelerating the Fibus group's digital transformation, and Marc Chaqués who will further bolster credit insurance operations. We are planning the recruitment of a further six people across all three core business areas at Fibus. We are also working on a new offer for our software solution with new functions to facilitate operational oversight of factoring and credit-insurance agreements.
Read the full interview
These articles may interest you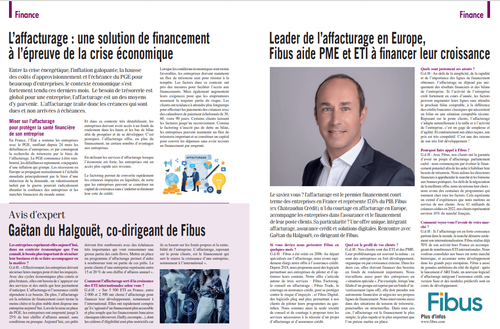 Fibus is Europe's leading factoring specialist, helping SMEs and ISEs to finance their growth
Did you know? Factoring is the main source of short-term financing for businesses in France and represents 17.6% of GDP. Fibus (formerly Chateaudun Crédit) is Europe's leading factoring brokerage and helps businesses to insure and finance their accounts receivable. What sets it apart? A unique offering spanning factoring, credit insurance and digital solutions. Here we interview Gaëtan du Halgouët, joint Managing Director of Fibus.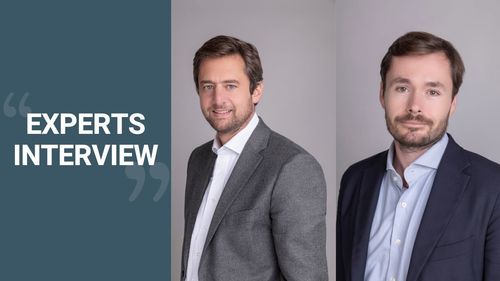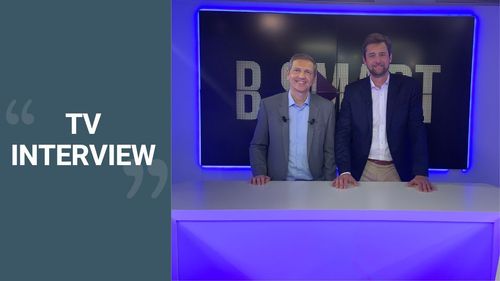 How does factoring support the growth of international SMEs?
Discover the interview of Thibaut Robet in the programme
LE GRAND ENTRETIEN
with Thomas Hugues produced by Le Point and B SMART!
The Managing Director of Fibus answers the following questions:
▪
How does factoring serve the growth of international ETIs?
▪
Why is it the tool to secure their activities in a deteriorated economic context?
▪
How does ARI Trade, Fibus' digital solution, optimise factoring and credit insurance programmes?
Contact us to find together the best solution for the financing your accounts receivable.